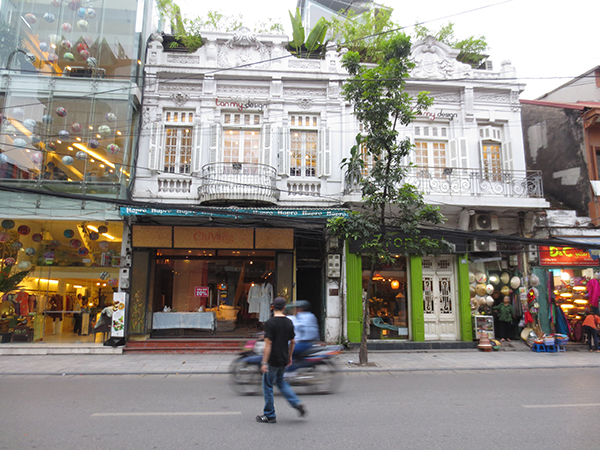 I went through Hanoi a few times, when going from Hue to Sapa, and from Sapa to Cat Ba Island. But every time I was trying to avoid the city. Hanoi doesn't have a good reputation. It's very polluted, noisy and getting around within the city is difficult as taxis are not reliable (their meters are rigged so that you pay 10 times the actual amount, they bring you to places outside of the city so that you have to pay a huge amount to get back, and some taxi drivers even rob their passengers).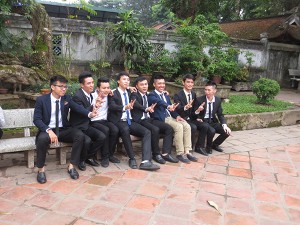 But in order to take my plane to Hong Kong, I had to spend 24 hours in Hanoi. I must say Hanoi wasn't terrible, but also not great. It is very polluted and noisy, and I did get ripped off by taxi drivers. But there are also a few nice sights within Hanoi as for example the temple of literature and the woman's museum. The food was really fantastic, and the old town of Hanoi was interesting. In the old town, every street has a specialization, for example one street sells gold fishes, another street sells party items, another one balloons. It's quite interesting walking through the old town and discovering the strange selection of items that each street has to offer.
Overall, I must say I enjoyed Vietnam a lot, especially the central part (Hoi An and Hue). The north and south of Vietnam are known to be places that are way too touristy. Unfortunately, this led to locals that see nothing but money in tourists and various agencies that take every opportunity to overcharge you. So I would personally avoid the north and south, except for Cat Ba Island. Cat Ba is a fantastic way to see the Halong Bay without the hassle. Finally, I must say that Vietnamese food is more than excellent! Without a doubt, it was the best food of my southeast Asia trip and, together with Japan, the best food of any trip.
See more photos here.